Written by GrantC
Friday, 04 November 2011 10:49
No, you can't buy one yet. :p  But you can be involved in creating it!
(Pic of 2011 calendar as a placeholder)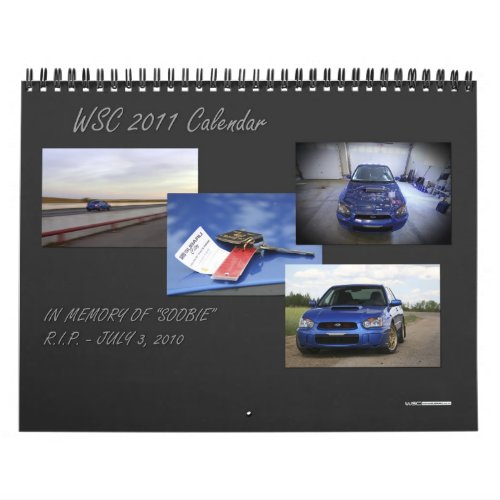 Timeline I foresee is this:
Now until the end of November: Photo Submission

December 1 - December 15: Voting for the Top 12 Photos

December 15 - December 25: Calendar is made and put up on the website

After that: Calendar is available for purchase and should be in your hands sometime in early January.
This timeline might be adjusted depending on how things are going. We'll see.
The Thread is here: http://www.westernsubaruclub.com/smf/index.php?topic=25477.0
(And thanks to Zaider for running this again.)
Last Updated on Friday, 04 November 2011 10:58
Copyright © 2019 Western Subaru Club. All Rights Reserved.