Written by GrantC
Sunday, 05 February 2012 13:12
"
The registration for Saskatchewan Boxer Battle 2012 is now OPEN!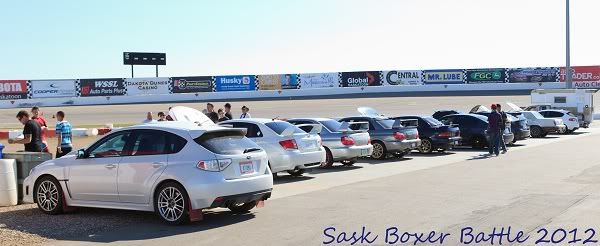 This years event is open to all AWD vehicles so invite all your friends with Mitsubishi, Audi, and Lamborghini's (:D).
When: Saturday August 25th, 2012   &   Sunday August 26th, 2012
Where: Auto Clearing Speedway, Saskatoon
What: Time Attack, Slalom, Show and Shine
Why: Race full out on a track in a social setting
Who: Everything AWD - Invite all your Mitsu, Audi, Lambo, GTR, and AWD buddies!
You can find more information on the event at http://www.westernsubaruclub.com/smf/index.php?topic=26807.0
~ SLo_STi
"
Last Updated on Sunday, 05 February 2012 13:29
Copyright © 2019 Western Subaru Club. All Rights Reserved.